One of the most famous women of modern times and thought by many to be one of the most beautiful as well, Marilyn Monroe's visage still adorns everything from t-shirts to paintings, and many things in between. Her face is unforgettable, her poses an alluring combination of sexy and reserved and her death a tragic tale still mourned 50 years later, all helping her to retain her place as one of the world's most recognizable and beautiful women. If you want Ms. Monroe's beauty to grace your Apple iPhone, you'll be pleased at the wide variety of photos and graphics available. Without further adieu, here are 15 beautiful Marilyn Monroe wallpapers for the iPhone!
This photo showcases Marilyn's exquisite facial features and blond hair, certainly enhancing your iPhone experience in the process!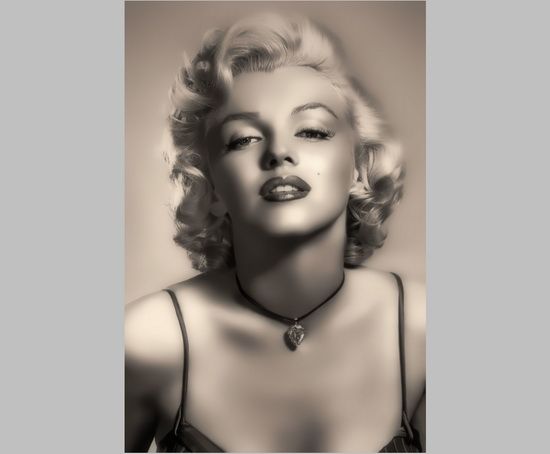 Another beautiful photograph, this one highlighting dark red lips and bare shoulders.
This stylish mosaic gives just a hint of Marilyn's face beneath a psychedelic veneer, providing your iPhone with a touch of beauty alongside a bit of light-hearted fun.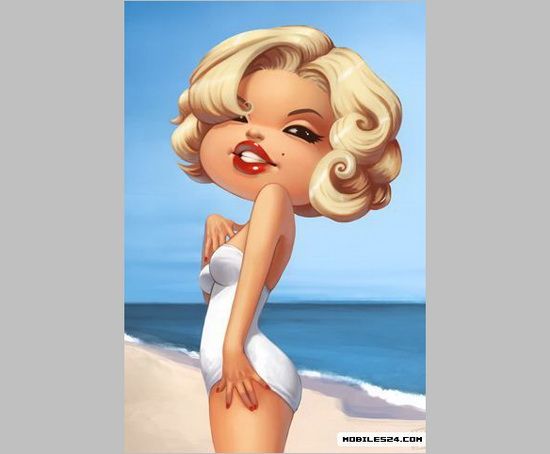 Depicting her in a simple bathing suit on a white sand beach, this iPhone wallpaper combines the clever fun of a cartoon with Ms. Monroe's always sexy poses.
This beautiful photograph shows Marilyn leaning into the camera's field of vision with an alluring smile.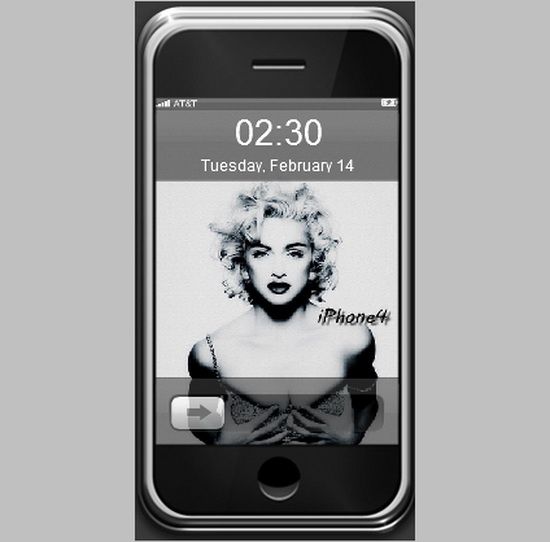 This Marilyn Monroe iPhone wallpaper offers a front-facing shot with just enough skin revealed to create a sexy but reserved photograph.
This photograph depicts Marilyn in a light less-often seen then her deliberate poses, featuring a genuine smile in an apparently candid moment.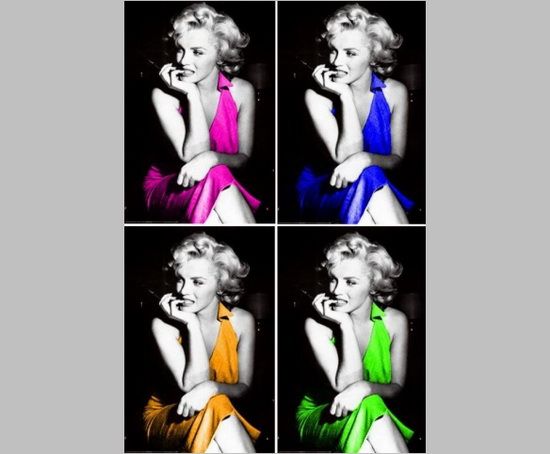 With coloring effects added to illuminate her dress in vastly different shades, this otherwise black and white photograph is replicated four times to create an attractive iPhone wallpaper.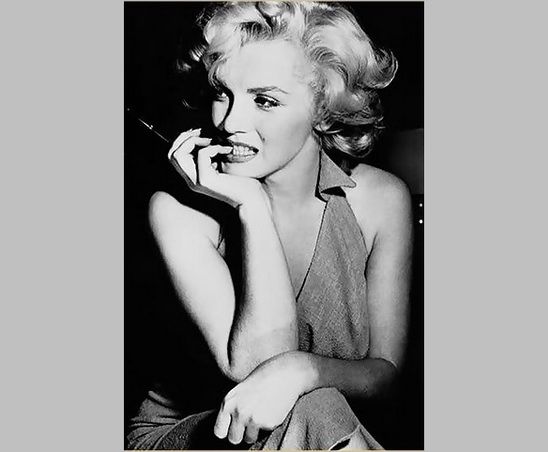 The original photograph from the iPhone wallpaper featured in the eighth spot on our list, this candid shot shows Marilyn deep in thought as she observes something outside the photo's frame.
This color photograph depicts Marilyn in fishnet stockings while sitting on a concrete stoop, laughing casually.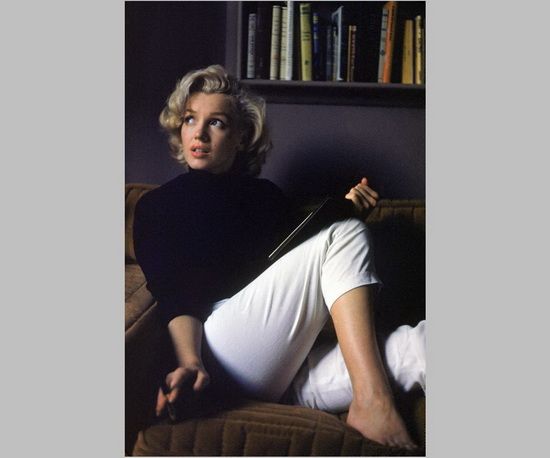 Another candid shot, this one a color photograph showing Marilyn dressed down and comfortable in her home.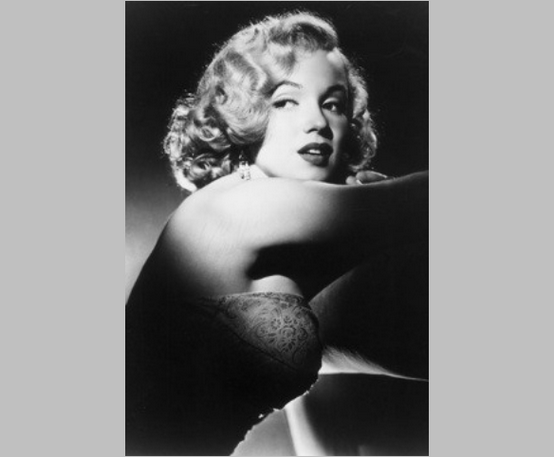 This beautiful and demure photo of Marilyn is taken on a film set, depicting her with the classic pout and open-lipped expression she is so famous for today.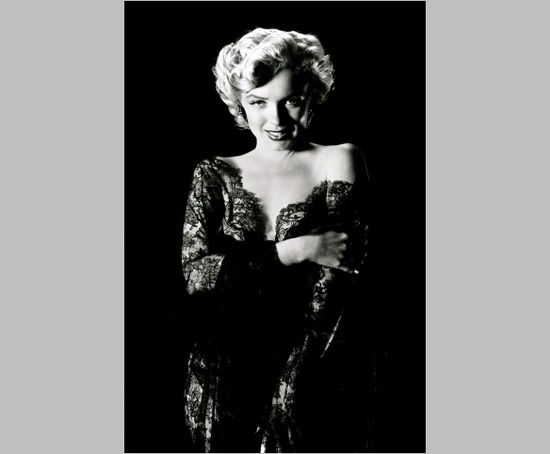 Very sexy but still very tame compared to modern standards, Marilyn poses in this wallpaper while wearing black negligee.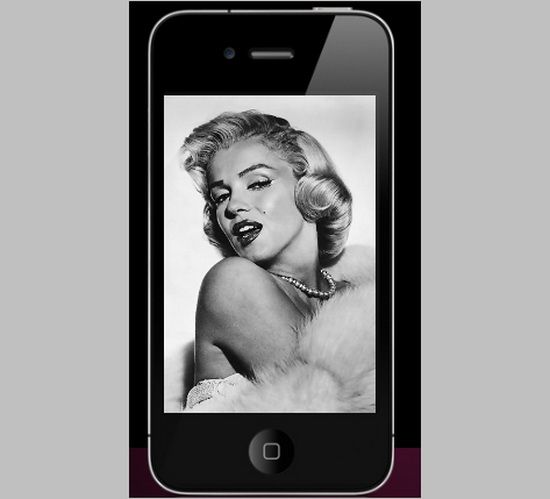 Another posed-for photograph, this one showing Marilyn wearing costume furs and offering a sexy smile with her head turned over her shoulder.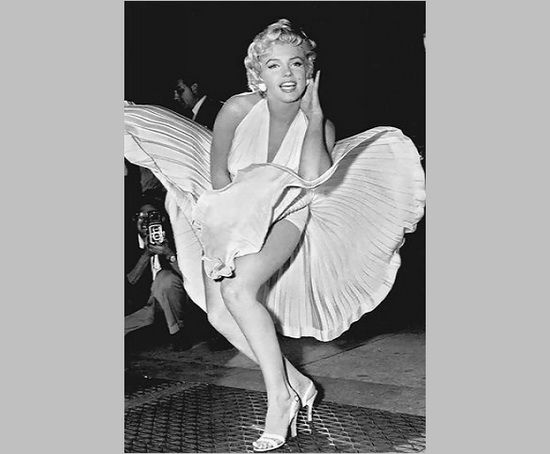 Arguably the most famous and well-loved photograph of Marilyn Monroe ever taken, the final iPhone wallpaper on our list is possibly the best, depicting Marilyn standing over a grate while her dress blows up. Tom Chu is the SEO manager at PsPrint and PsPrint Blog. You can connect with Tom via Linkedin at LinkedIn.